News
Air washing hollow cone spray nozzle
Specifications
Air washing hollow cone spray nozzle 1.Spray Angle:51-144 degree 2.wide range of flow rates and pressure 3.special


Air washing hollow cone spray nozzle
Detail Information
AA/A Metal nozzles feature a hollow cone spray pattern with a ring-shaped impact area and spray angles of 51° to 144°. They produce small to medium sized drops at a wide range of flow rates and pressures.

AA/A Metal nozzles are ideal choice for applications requiring good atomization of liquids at lower pressuresor when quick heat transfer or effective airborne droplet impingement is requried.

AA/A Metal nozzles have special whirlchambel. They feature large and unobsturcted. They feature large and unobstructed flow passages, which minimizer or eliminate clogging.

AA Metal nozzles have outer screw thread connection, while A metal nozzles have inner screw thread connec-tion.
Common Application:
Gas washing and gas cooling

Water cooling

Dust control

Metal treating

Chemical reaction treating

Other heat transfer applictions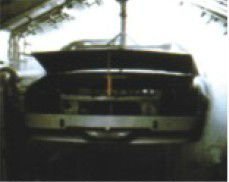 Auto spraying before painting
Remark Material:
Brass
SS-Stainless Steel
316SS-316 stainless Steel
Payment: T/T or paypal payment ,Contact us freely